Truck driving is a secure and in-demand profession that can provide drivers with a reliable source of income and the chance to travel to different places. If you are thinking of becoming one, then this blog is going to be very helpful. In this article, the professional commercial driving instructors try to walk you through the entire process of becoming a licensed truck driver.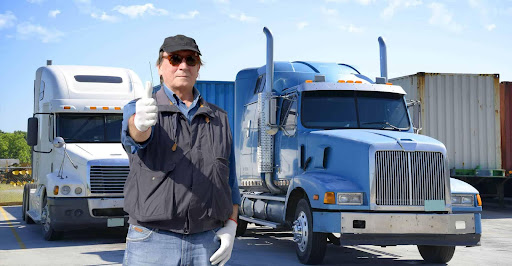 FIRST DETERMINE IF YOU'RE ELIGIBLE
To sit for the CDL (Commercial Driver's Licence) exam, you must be at least 18 years old. However, in order to drive a commercial vehicle across state boundaries, you must be at least 21. 
A physical examination and DOT medical card from an examiner on the Federal Motor Carrier Safety Administration's national registry are additional requirements.
SIGN UP FOR A TRUCK DRIVING COURSE
Thousands of drivers have been assisted by a Top-rated Truck Driving School In Calgary, 'Fastrack driving school' in starting a career in trucking. We provide both group and individualized education to make sure every student is well-equipped to pass the CDL exam. To find out more about our programs, give us a call.
GO THROUGH THE CDL MANUAL
After completing truck driving school, spend some time reading the CDL manual for your state. The DMV has hard copies available, or you can download it from their website.
FILL OUT AN APPLICATION FOR A CDL LEARNER'S PERMIT
The next step is to complete the online application and pay the fee. Consider doing this while you're attending truck driving school, that way you're ready to take the behind-the-wheel exam once you're done with the program.
The CDL exam normally consists of a written section and a driving test. You will learn everything you need to know from your teachers at Fastrack Truck Driving School in Calgary to ace these tests with flying colours.
APPLY FOR A POSITION OF A COMMERCIAL VEHICLE DRIVER
You are now prepared to explore for employment opportunities because you have a CDL. There are plenty of trucking companies looking for suitable employees in our strong job market. Wishing you luck and a prosperous career!