The trucking industry is a vital part of our economy, responsible for transporting goods across the country efficiently. However, there's a significant gender disparity in this sector, with a disproportionately low number of women truck drivers.
But with time, this thinking in everyone's mind has taken a diverse change due to which nowadays women are also looking to learn professional driving from the best driving school in Calgary.
Other than this, people are still unaware of the importance of recruiting women truck drivers. So, to make everyone familiar we'll explore the importance of recruiting women in the trucking industry and the benefits it can bring through this knowledgeable blog.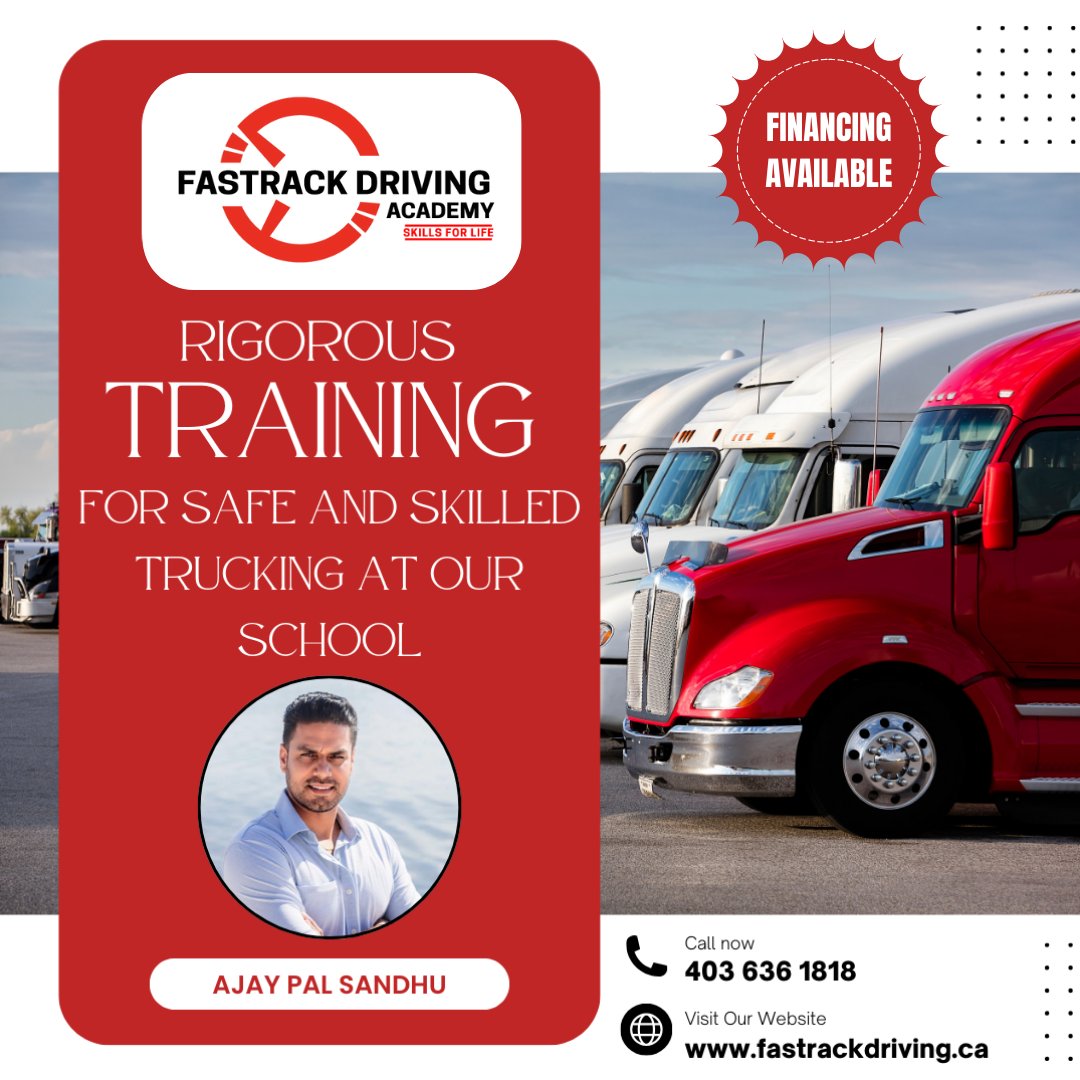 Addressing Workforce Shortages
The trucking industry is facing a persistent shortage of drivers, which is expected to worsen in the coming years. So, if the trucking industry instead of considering gender inequality should recruit women then they will be able to build a bridge to cover this gap and ensure the industry continues to meet the growing demand for freight transportation.
Diverse Perspectives
Bringing more women into the trucking workforce introduces diverse perspectives and approaches. Different experiences and backgrounds can lead to innovative solutions and improved safety measures, benefiting the industry as a whole.
And even then perspectives of everyone would be changed towards gender inequality and will give a fair chance to women to grow by learning to drive heavy vehicles from the best driving school in Calgary.
Equal Employment Opportunities
Another good thing that people will get to know if women get hired in the trucking industry is that encouraging them to work in the industry promotes equal employment opportunities. It helps break down gender barriers, creates a more inclusive work environment, and ensures that women have the same career choices and advancement opportunities as men.
Safer Driving Records
It is shown that women tend to have fewer accidents and traffic violations compared to men. So, the trucking industry should consider recruiting women truck drivers which can contribute to improved safety on the roads. After getting safety, the industry will also experience lower insurance costs and even reduced accident-related expenses to get the repair done.
Enhanced Communication Skills
Women often possess strong communication skills, which are crucial for maintaining effective contact with dispatchers, customers, and fellow drivers. Effective communication leads to smoother operations and better customer service. So, instead of considering only the late-night driving things, people should look for other factors and make better decisions by hiring women.
Empowering Women in Non-traditional Roles
By actively recruiting and supporting women in the trucking industry, everyone will get to see everyone is empowering women to pursue non-traditional career paths. This sends a powerful message about gender equality and demonstrates that women can excel in any profession they choose.
Industry Reputation
A more diverse and inclusive workforce can improve the trucking industry's reputation. As the industry demonstrates its commitment to gender equality, it becomes more appealing to a wider range of potential employees, including women. Through this, even the new investors will get in touch with those who don't believe in gender inequality and give everyone a fair chance.
Final Thoughts
The trucking industry should actively recruit women truck drivers for several compelling reasons.
So, being a woman, if you also want to start your career in teh trucking industry and looking for a place to get the best training then you should reserve your spot today at Fastrack Driving Academy.